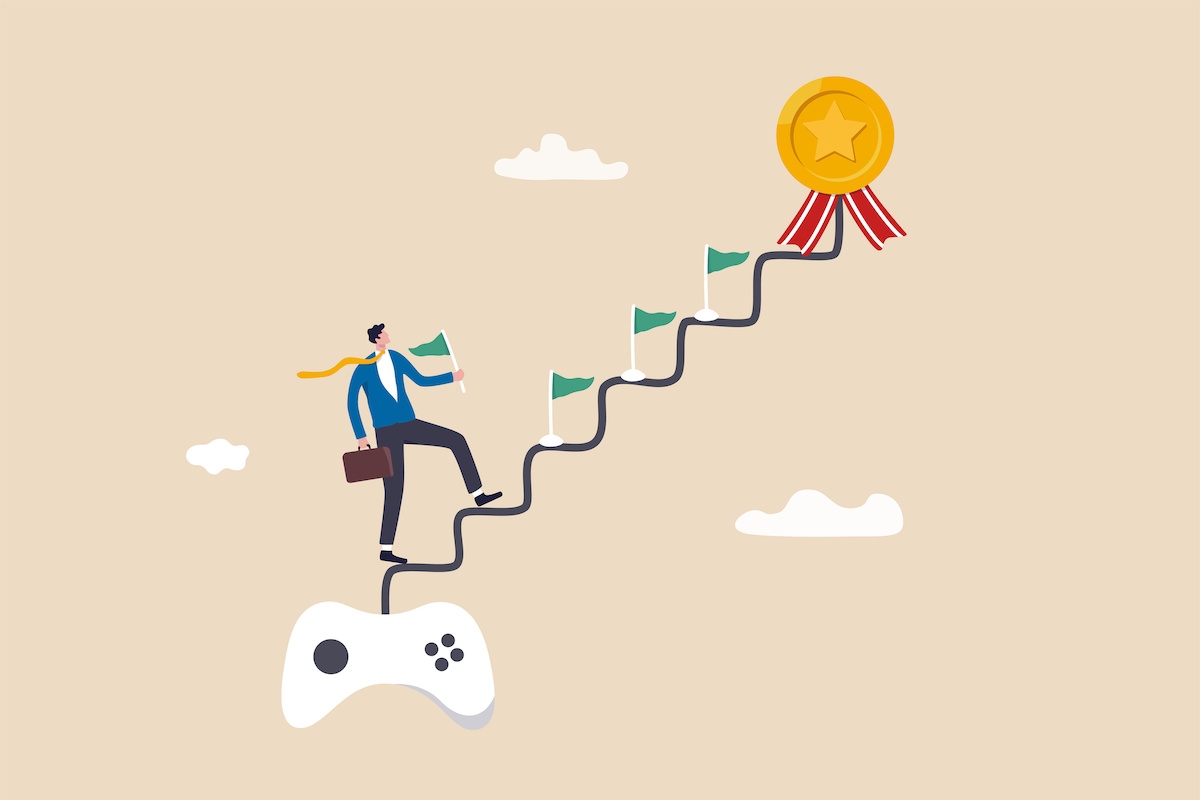 Gamification strategies, as presented by Deterding, pertain to the use of numerical and functional principles from games in activities that are not games and would not become so after adopting a gamification system.
In gamification practices, similar to games, the player is rewarded with points or digital awards for successfully completing an action. 
A successful action is defined as the measurable desirable procedure that the user is expected to accomplish and that should be evaluated by the application. Such successful acts can be defined by an e-health application that aims to teach users how to develop excellent health habits (physical activity, sleep, measurements, etc), in addition to its other objectives.